Admission prices and tickets
effective from 01.06.2021 (no limit or warranty)
incl. conservation euro
without conservation euro

Adults


Day ticket

Online ticket*
16.00 Euro
15.00

Euro

Online ticket*

Annual season ticket

46.00 Euro
43.00

Euro

Children
(3-16 years)

Day ticket

Online ticket*
8.00 Euro
7.00

Euro

Online ticket*

Day ticket (with disability card)

4.50 Euro
3.50

Euro

Annual season ticket

24.00 Euro
21.00

Euro

Annual season ticket (with disability card)

13.50 Euro
10.50

Euro

Concessions
(with ID: primary, secondary and college/vocational students and the severely disabled)

Day ticket

Online ticket*
11.00 Euro
10.00

Euro

Online ticket*

Annual season ticket

33.00 Euro
30.00

Euro

Families
(2 adults with up to 4 children)

Day ticket

Online ticket*
43.00 Euro
40.00

Euro

Online ticket*

Annual season ticket

119.00 Euro
116.00

Euro

Groups (10 persons or more)
(*Reduced group price for: School pupils (aged 16 years and up), vocational school pupils, severely disabled persons and students)

Adults

13.00 Euro
12.00

Euro

Children

5.00 Euro
4.00

Euro

Concessions

8.00 Euro
7.00

Euro

Kindergarten groups - from Dresden

1.00

Euro

Kindergarten groups - from elsewhere

2.00

Euro

Monday ticket
(except public holidays and events)

Adults

11.00 Euro
10.00

Euro

Dresden pass


Adults

Online ticket*
8.50 Euro
7.50

Euro

Online ticket*

Children

Online ticket*
4.50 Euro
3.50

Euro

Online ticket*

Annual season ticket adult

24.50 Euro
21.50

Euro

Annual season ticket children

13.50 Euro
10.50

Euro
Other partner offers: DDFF (Dresden for Friends), Dresden Welcome Card, Ehrenamtspass (volunteer passport)
(Please check with the respective providers regarding the applicable discounts)
Useful information for your visit
The Conservation Euro is a voluntary contribution to species conservation. 100% of contributions are donated to field projects. The Conservation Euro is automatically added to the admission price. Nursery and school groups are excluded from this. Visitors who prefer not to pay this contribution must inform ticket office staff of this BEFORE PAYMENT IS MADE. In that case, the Conservation Euro would then be deducted from the admission price. The contribution cannot be refunded once payment has been made. You can find more information on the Conservation Euro
Please note that children under 12 years are only admitted to the Zoo when accompanied by an adult.
FAQs
Is admission free for children on their birthdays?
Admission to the Zoo is free for children between the ages of 3 and 16 on their birthdays. There is no need to give prior notice. Simply show an ID card or any other form of certification bearing the child's date of birth to our ticket office staff and we will treat you to a very special birthday in our Zoo.
Are there baggage storage facilities in the Zoo?
Lockers are available in the foyer for small items of baggage (e.g. tote bags, handbags). You can hire a key at our information desk for 1.00 euro (plus a 10 euro deposit). Individual suitcases can be deposited at our information desk free of charge. Unfortunately it is not possible to reserve baggage storage in advance.
Are dogs permitted inside the Zoo?
Dogs are not permitted inside the Zoo. No accommodation is provided for them. The smell of dogs can cause many zoo animals distress, as dogs are one of their predators. Some visitors, especially children, are also wary of dogs. Assistance dogs belonging to visitors who are physically or mentally disabled are excluded from this rule.
From what age is my child allowed to visit the Zoo unaccompanied?
Children aged 12 and over are allowed to visit the Zoo unaccompanied. Children below the age of 12 are only allowed to visit the Zoo when accompanied by an adult.
Gift vouchers
All day tickets and annual passes are also available as vouchers. For a handling fee of 3 euros (or 5 euros abroad) we will be happy to send these to you – just use our contact form to send your request.
Discover more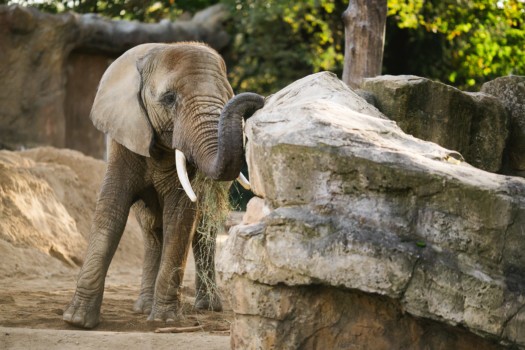 The Conservation Euro
Your contribution to nature. With the introduction of the Conservation Euro we have been able to make a ...
The Conservation Euro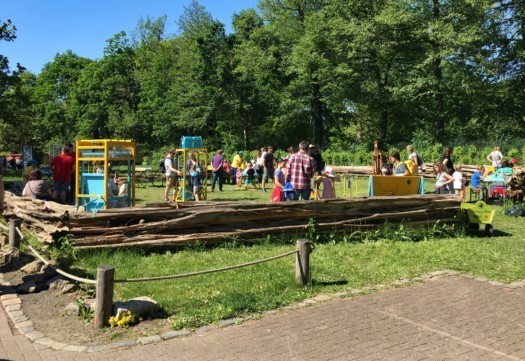 Events
There is always something going on at our Zoo. From talks to animal campaign days, from species ...
Events

Wild news
Whether it's new arrivals of baby animals, reports on our involvement in species conservation, or new ...
Wild news