Playgrounds
There are seven playgrounds in total spread throughout the Zoo for young adventure-seekers to run around in. Whether it's splashing around in the water playground, swinging from ropes in the giraffe tower or climbing the balance beams at the Prof. Brandes House: our playgrounds have something to offer every young visitor.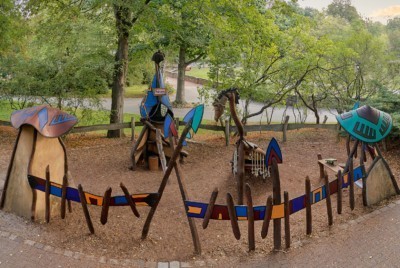 Africa Lodge playground
While the adults take a break under the shady trees of the Africa Lodge beer garden, young visitors have the chance to try out their future careers. At the Africa Lodge playground, children's imaginations have free rein: the lovingly designed stations provide endless fun for budding young pharmacists, hairdressers, chefs, coachmen and more.
Meerkat playground
Although this playground's main attraction is climbing, the most popular feature seems to be the large boulder which is regularly used by children as a slide. In any case, neither climbers nor slide fans will be disappointed, especially since the playground is located directly opposite the "Underground Zoo", which children can also reach by slide during high season.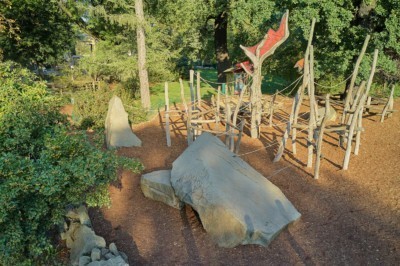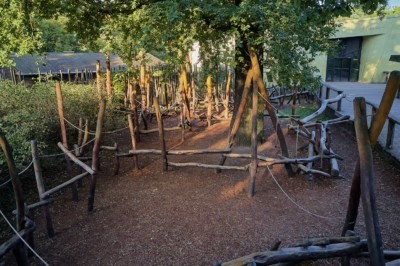 Balance beams at the Prof. Brandes House
At the Prof. Brandes House, there is a playground that gives older children the opportunity to practice their climbing skills. Young adventurers can put their balance to the test on the tree beams and find out how their climbing abilities compare with the monkey residents of the Prof. Brandes House.
Kangaroo Stop playground
At the Kangaroo Stop, our catering partner provides the ideal combination of food and fun for visitors of all ages. In addition to a slide tower, other attractions operated by the catering provider can also be found here, including an electric digger and a go-kart track, where children can ride around on electric go-karts. Both attractions cost 1.00 euro.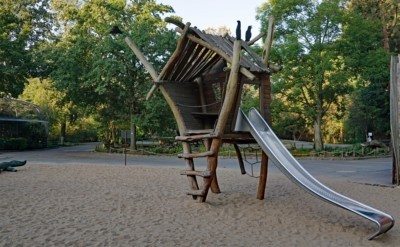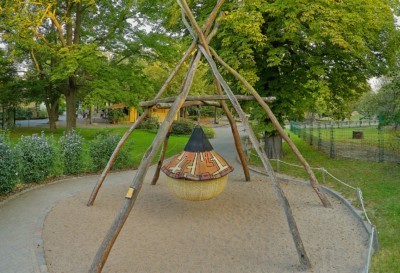 Basket swing
In the entrance area, near the nyala enclosure, young visitors can take a break in our large basket swing. After a lively interlude of swinging, spinning, climbing and looking out across the Zoo from the hidden windows in the basket swing, children are energised to continue on their journey of discovery through the Zoo.
Giraffe tower and climbing forest
Our giraffe viewing tower not only gives visitors the chance to observe our giraffes at eye level in their outdoor enclosure, it also features a number of ropes to climb and swing on. Particularly curious children may also discover the secret passages through the tower.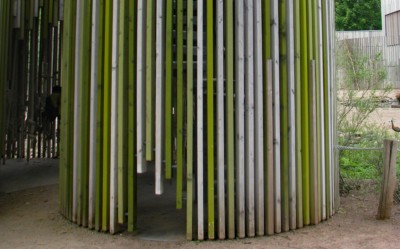 discover more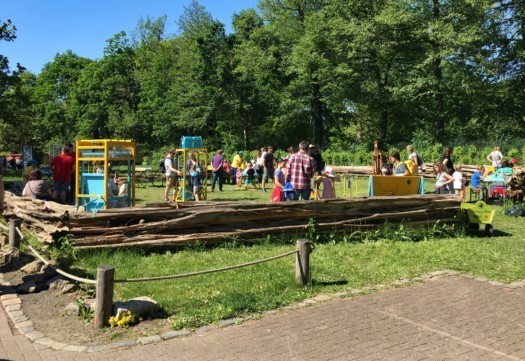 Events
There is always something going on at our Zoo. From talks to animal campaign days, from species ...
Events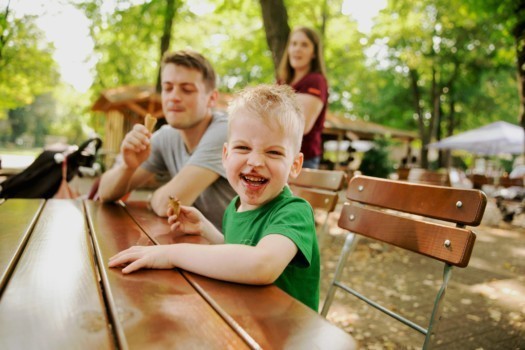 Catering & Zoo shop
Our catering partners are spread throughout the zoo and offer a wide range of hot food, snacks and ...
Catering & Zoo shop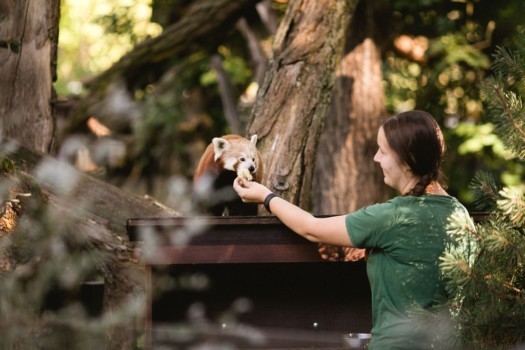 Hangouts & Feeding times
At our animal keeper hangouts, you have the opportunity to get to know our animal keepers and their ...
Hangouts & Feeding times