Animal highlights for children
Each and every one of our animals is, strictly speaking, a highlight for children, since every child has his or her own personal favourite. However, there are some enclosures that simply cannot be missed, as they offer young visitors particularly exciting views, extra paths or even the chance to get right up close to the animals.
Petting zoo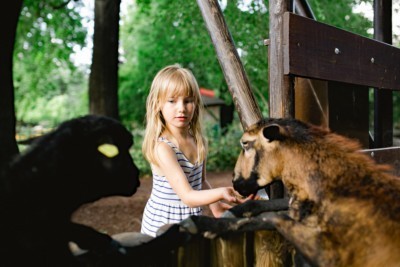 Petting and feeding permitted. Our Cameroon sheep eagerly await young visitors at our petting zoo. Visitors are welcome to pet the animals in the visitor areas and feed them the special animal feed which is available from our feed vending machines. Our two domestic pigs also enjoy being brushed by willing young helpers. And in the mouse castle, you can see our mice scampering around in a traditional farmhouse kitchen.
Animal enclosures and facilities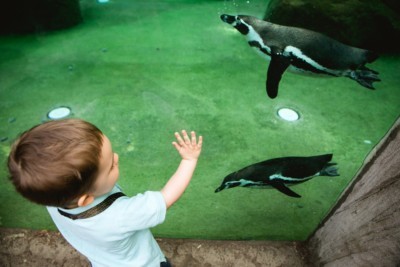 Even our smallest visitors have the chance to experience our meerkats, Humboldt penguins and banded mongooses up close. The full-length windows offer exciting views of these very active and curious animals. We also recommend a visit to the Prof. Brandes House, where our sloths are free to roam above visitors' heads.
Children can test out their balancing skills in front of our walk-in flamingo aviary as they find out how long they can stand on one leg.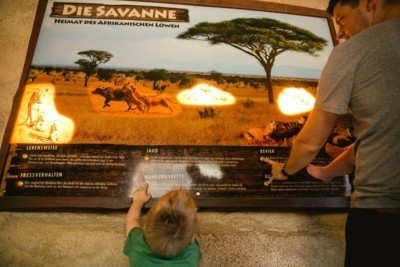 The secret passages and tunnels in the predator cliffs invite young adventure-seekers to play like the lions.
During high season, daring young visitors can take the tunnel slide down to the "Underground Zoo". Once they arrive at the bottom, they will discover a whole world of creatures that prefer to stay out of the light.
Numerous information boards displaying interesting facts about our animal residents are located along the paths to keep children entertained as they make their way from one enclosure to the next.
discover more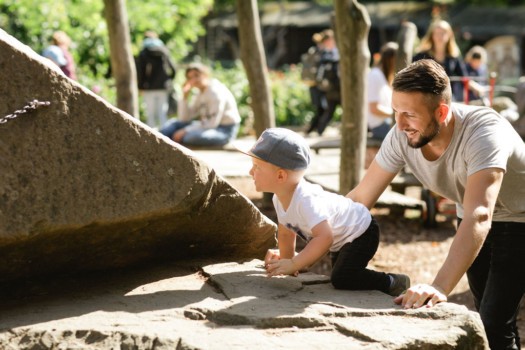 Playgrounds
There are seven playgrounds in total spread throughout the Zoo for young adventure-seekers to run around ...
Playgrounds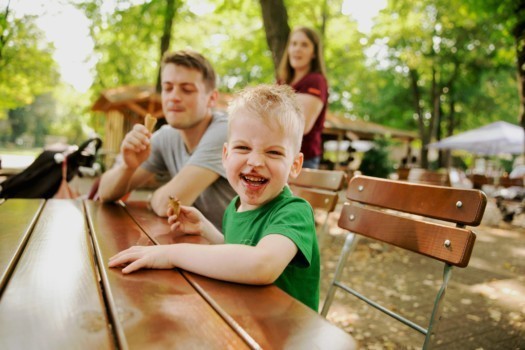 Catering & Zoo shop
Our catering partners are spread throughout the zoo and offer a wide range of hot food, snacks and ...
Catering & Zoo shop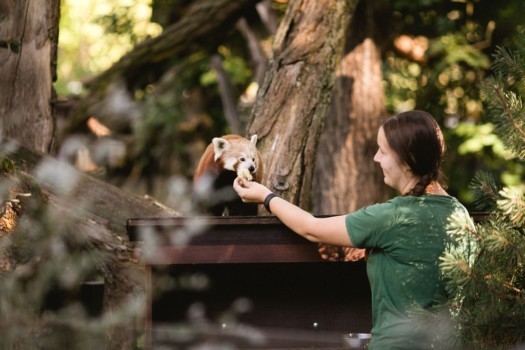 Hangouts & Feeding times
At our animal keeper hangouts, you have the opportunity to get to know our animal keepers and their ...
Hangouts & Feeding times