Catering and zoo shop
Our catering partners are spread throughout the zoo and offer a wide range of hot food, snacks and desserts. With a variety of sweet, savoury and vegetarian options available, all tastes are catered for. Why not boost your energy before your zoo tour in the unique surroundings of our restaurant or beer garden, or enjoy a snack-to-go on one of our many benches.
Africa Lodge
Beer garden atmosphere with African flair
Located immediately beyond the entrance next to the Africa House and ring-tailed lemur island, you can enjoy a range of hot food and snacks from our catering partner Weisse Flotte in a relaxed beer garden atmosphere. In addition to classic hot snacks such as chips and sausages, you will also find African dishes and freshly prepared soups on the menu. Hot drinks, ice creams and lighter snacks are also available. In the Africa Lodge, locally sourced produce is preferred.
Opening hours: Easter to the end of October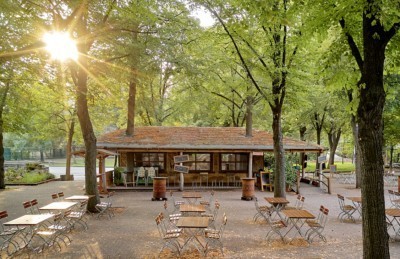 Penguin Café
Family stop next to the penguins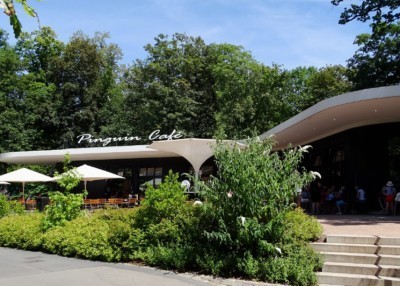 Here you can enjoy the best cake in the zoo: the Penguin Café, which was completely rebuilt in 2019, is the perfect place to stop for a coffee break. However, the restaurant, which is run by our catering partner Weisse Flotte, also offers a wide range of more substantial hot meals: from classic hot snacks such as chips, to pasta with home-made tomato sauce and chilli con carne, as well as a range of salads. All dishes are freshly prepared using locally sourced produce where possible.
In addition to seating on the large terrace, the Penguin Café has space for around 70 visitors in the indoor area. The restaurant is also available to hire for events. Please contact our catering partner Weisse Flotte for more details.
Opening hours: open all year round
Kangaroo Stop
A break for visitors of all ages
The Kangaroo Stop is particularly popular with children: while the adults take a break, young visitors can run around in the adjacent playground. Our catering partner Carin Lechner offers a wide selection of food at this snack bar, including chips and curry sausage as well as home-made semolina pudding, crêpes and potato soup. Here you can also obtain the chips for the adjacent go-kart track, which children up to the age of 12 can use at a cost of 1 euro per ride.
Opening hours: Easter to the end of October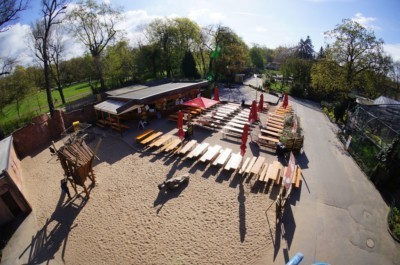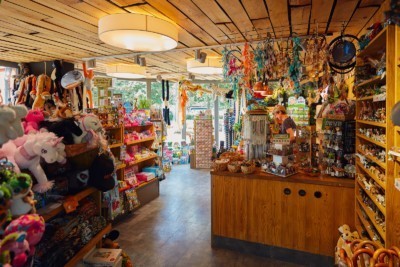 Whether you're looking for a memento of your visit or a little gift for someone special, we're sure you'll find what you're looking for in our zoo shop. A wide selection of cuddly animals, wooden toys, Schleich plastic animals and many other souvenirs are waiting for new owners.
Opening hours: open all year round, daily from 9:30 am until the zoo closes
Zoo-Shop 'Zoo und so'
Tiergartenstraße 1
01219
Dresden
Discover more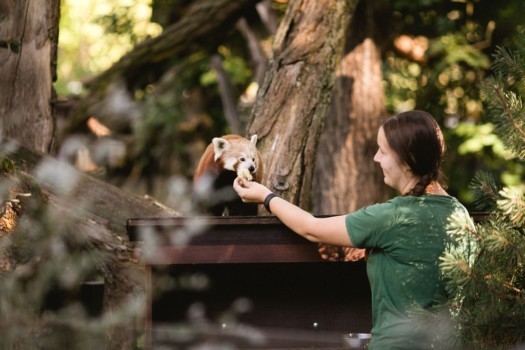 Hangouts & Feeding times
At our animal keeper hangouts, you have the opportunity to get to know our animal keepers and their ...
Hangouts & Feeding times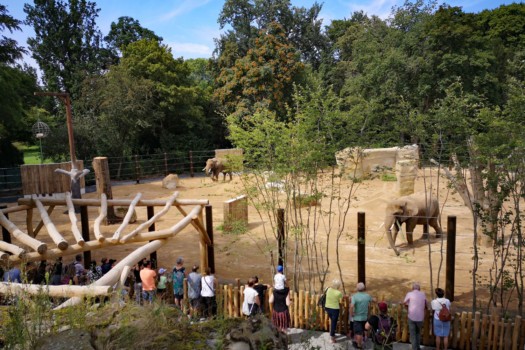 Our zoo
Dresden Zoo is the fourth oldest zoo in Germany and has a long, rich history and tradition. Traces of ...
Our zoo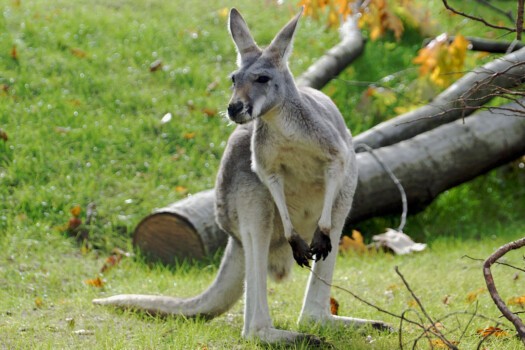 Tips for your visit
Our Zoo covers an area of around 13 hectares and offers visitors of all ages a fun, relaxing and truly ...
Tips for your visit