World Orangutan Day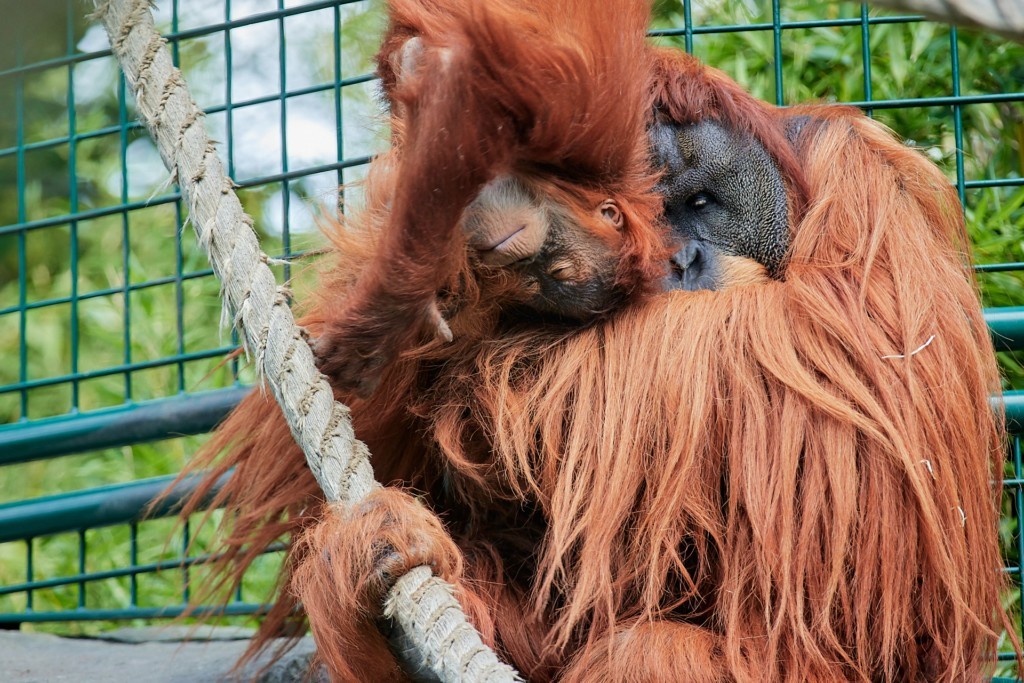 19 August 2022

10:00 am - 5:00 pm

Animal action day
The aim of International Orangutan Day is to draw attention to the plight of the last orangutans on earth, and their habitats. So we've organised a day of action at the zoo with lots of games and activities to join in. On the meadow near the petting zoo, our zoo scouts will be waiting to 'enrol' visitors of all ages in Jungle School. The scouts will work with the children to put together an orangutan's "timetable", using the Frankfurt Zoological Society's landscape conservation programme, and demonstrate what an orangutan needs to learn in order to survive in the rainforest. Afterwards, young climbers can monkey around on the child-friendly ropes course.
Another stand will focus on our big project ‒ the construction of the new orangutan house. As well as providing lots of information about the building project, it'll have plenty of fun activities to get stuck into. The children can plan and set up an animal enclosure themselves or try out a range of animal-related activities.
The third station deals with the causes and consequences of rainforest destruction. Here too, visitors will be able to enjoy informative games and activities.
Everyone who successfully completes all three stations will be awarded our "Orangutan Expert Passport" and a small prize.
The orangutans themselves will be busy, too: there'll be a hangout at 11:30 a.m.