Dixieland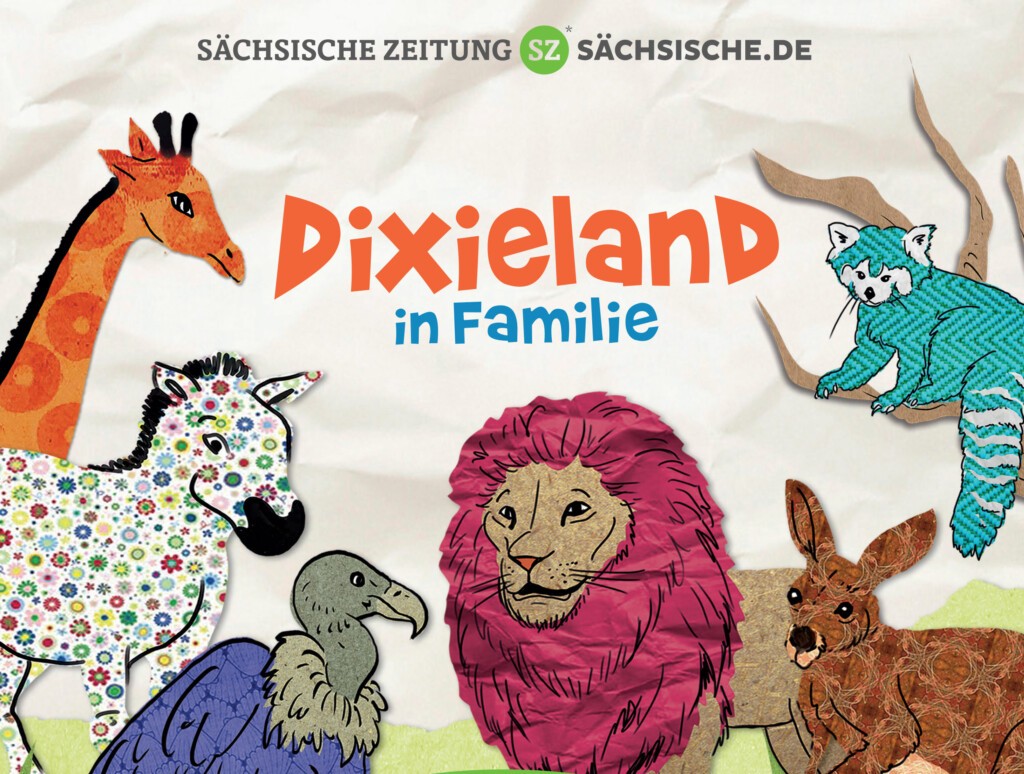 14 May 2023

8:30 am - 6:30 pm

Event
The big family festival of the Sächsische Zeitung. With games, excitement, handicrafts and prizes as well as jazz and Dixie bands on two stages, the fun for everyone will be giraffe-sized and the atmosphere elephant-strong. In the area between the Africa House and the Penguin Café, the Zoo is set to be transformed into an animal Dixieland spectacle at the family festival organised by Sächsische.de and Sächsische Zeitung. Across two stages, numerous jazz bands will make everything swing. Singing along, dancing, whistling and clapping are expressly encouraged. The wildly colourful Craft Street is where little visitors can make animal artworks. They can also be transformed into their favourite animal with the children's face-painting service. Meanwhile, a riddle safari puts the knowledge of young explorers to the test.
Enjoy the following bands:
Blue Wonder Jazzband, Micha Winkler's Hot Jazz Band, The Dixie Hot Licks (CZ), excerpts from Dixieland ABC.
Advance booking is available at the zoo ticket office or Dresden Zoo's online ticket shop as well as in all DDV outlets and on sz-ticketservice.de. The SZ Card entitles you to 10 percent off the zoo admission price for adults and families, credited to your SZ Card customer account. Admission is free for children under the age of three and holders of an annual zoo ticket.