Ring-tailed lemur island now open again
Animal news | 4 June 2021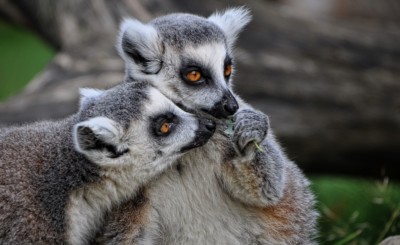 Are you ready for an island adventure? Our walk-through ring-tailed lemur island with our six lemurs is now open. Three half-brothers from Emmen Zoo in the Netherlands moved here during the long lockdown period to join our little troop of Dig, Dag and Digedag. The decision to expand the ring-tailed lemurs gang sadly meant that we had to send our black lemurs to another zoo.
The three new arrivals are Ravo (born 25 March 2020), Ako (born 2 May 2020) and Nivo (born 3 May 2020), and they have slotted into the group very nicely. Digedag, the group's dominant male, is the heart and soul of the squad, and his confidence has helped the new arrivals settle right in.
Opening times for the ring-tailed lemur island: daily from 10 am to 5 pm.